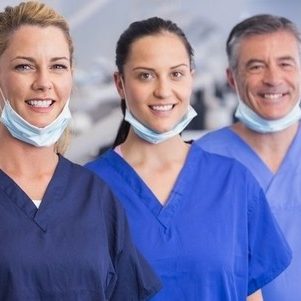 At Elevated Orthodontics, we believe in the power of gratitude and appreciation. We recognize the incredible dedication and tireless efforts of medical professionals who go above and beyond to keep our communities healthy. To express our gratitude, we are excited to announce a special offer exclusively for medical professionals this July. If you are a doctor, nurse, pharmacist or you work in any medical field, this is for you! Take advantage of our exclusive 10% discount on new orthodontic treatments started throughout the month of July.
-A Token of Gratitude: We understand the demanding nature of your profession and the long hours you devote to caring for others. At Elevated Orthodontics, we want to show our appreciation by offering this special discount as a token of gratitude for your exceptional services.
-Why Choose Orthodontic Treatment: Orthodontic treatment goes beyond just straightening teeth. It plays a crucial role in improving oral health, enhancing self-confidence and achieving a beautiful smile that lasts a lifetime. Whether you are looking to correct misaligned teeth, bite issues or other orthodontic concerns, our experienced team is dedicated to providing personalized and exceptional care.
-Exclusive 10% Discount: Throughout July, medical professionals can take advantage of an exclusive 10% discount on new orthodontic treatments at Elevated Orthodontics. We believe that everyone deserves access to high-quality orthodontic care, and this discount is our way of making it more affordable and accessible to medical professionals in our community.
-How to Redeem the Offer: Redeeming this exclusive offer is simple. Just contact Elevated Orthodontics and schedule your initial consultation during the month of July. Our friendly and knowledgeable team will guide you through the treatment options, discuss your goals and create a customized treatment plan tailored to your unique needs. Be sure to mention the "Medical Professionals Appreciation Discount" when booking your appointment to secure your 10% discount.
-Spread the Word: We encourage medical professionals to share this offer with their colleagues, friends and family who may benefit from orthodontic treatment. Help us extend our appreciation to all the medical professionals who deserve this special offer.
We look forward to helping you create the healthy, beautiful smile you deserve!